Election || Vote || Personal Responsibility
Tomorrow are the mid-term elections.  Tomorrow is election day in the United States.  I'd like to go on a little bit of a rant here.
I believe that personal responsibility is the foundation for success in life. 
The past few years haven't been a perfect ride at i3 Business Solutions and many other companies in the State of Michigan.  GM and Chrysler declared bankruptcy and were essentially propped up by the federal government.  Multiple upstanding West Michigan organizations declared bankruptcy including many of our customers – and that cost i3 money.  Unemployment peaked and led the nation at 14% while our economy shrunk faster than any other state!  Heck, Michigan's been in a one state recession for the last 5 – 10 years!  A million people have left this state and Detroit looks like a ghost town – on Halloween!
It's not my fault – it's not our fault that we've had a rough ride!  Wrong.  I don't do blame or victimhood.  (I do like a few excuses, though.)
Politically, our leaders point fingers for a living.  Obama blames Bush, Bush blames Congress and Congress blames the President.  Many are blaming the supreme court for loosening the election donor laws.  Others blame the military establishment for war funding in Iraq and Afghanistan.  Michiganders blame Governor Granholm for 8 years of failed policies.  It's the Trillion Dollar stimulus, it's the bankers, it's Fannie and Freddie Mac, it's Wall Street.   It ain't my fault.  It's those other guys.
Well, I suggest that we own up, 'man up' and make a difference right here – right now.   I believe in the balance of power in America.  The Executive, the Legislative and the Judicial branches of government are the classic political leadership that protect separation of power in America.  Constitutional balance that protects the fundamental principles of America.  You and I can impact those branches of government – tomorrow.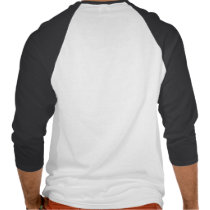 Tomorrow we all have the right to deliver the ultimate balance of power:  we the people can vote.  The fourth branch of this representative democracy can make a difference in America.   You and I can vote.   I won't tell you how to vote or who to vote for.  I do have an opinion, but it's not relevant right now.  We can complain, we can blame, we can talk and pontificate … and we can get involved and vote.
Choose personal responsibility.  Choose to make a difference in your own life – and in America.  
Vote tomorrow.
Michael Ritsema i3 Business Solutions, LLC
---
Get in touch with i3 Business Solutions today
At i3 Business Solutions, we use the
best technology
to partner with
local businesses
to transform IT departments and improve business productivity.
Contact us here
or fill out the form below:
Published with permission from TechAdvisory.org.
Source.