Fitbit – Disruptive Innovation now HIPAA Compliant Wellness Program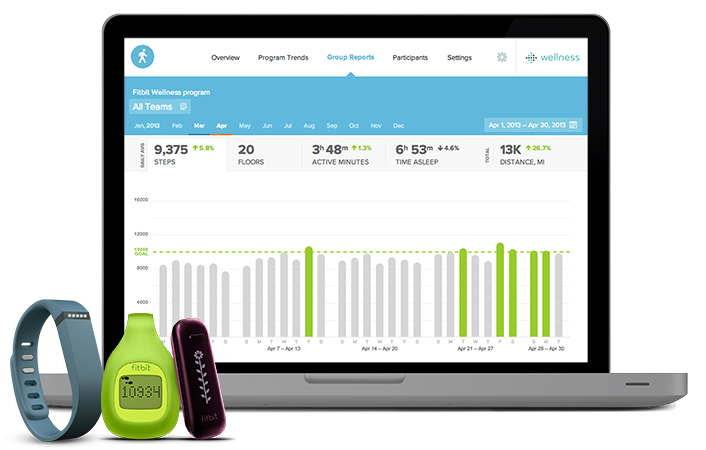 HIPAA standards can seem like the monster under the bed sometimes. It appears as this big, scary thing just waiting for us to fall asleep and catch us when we least suspect it. While it may seem like a monster, these standards are in place for valid reasons, two of which include security and peace of mind for the patient. To avoid the monster under the bed, organizations should be proactive and transparent/honest as it relates to the standards. When a company complies with HIPAA it will be to their advantage because patients want to know that their personal health information will remain private.
As technology marches on, health information can be accessed from a variety of different devices and information is stored in more places than just a paper file in a doctor's office. There are several companies who comply with HIPAA standards that are not healthcare specific companies. Fitbit, for example, saw the benefits to be HIPAA Compliant and just announced today that their corporate wellness programs are HIPAA compliant. This will allow them to leverage their Corporate Wellness Program to several additional companies, mainly healthcare organizations. This move also signals to customers that Fitbit values privacy of their customers. Similarly announced was that Target will be offering the Fitbit Wellness program for their 335,000 employees. The Fitbit corporate wellness program includes a dashboard for the user, training for set up, and also boasts that employees will be happier and healthier as a result. Target will be encouraging employees to participate with the incentive of $1 million dollars awarded to the non-profit of their choice.
Fitbit is smart to become HIPAA Compliant for a wearable technology program. Additionally, I think many more will also strive to be HIPAA compliant for their apps, wearables and other technologies. Consumers are becoming increasingly conscious about privacy and data protection and the suppliers will need to respond accordingly. Regulation is responding to those consumer concerns and adapting as technology improves and changes.
Furthermore, Fitbit and similar technologies represent relentless march of disruptive innovation impacting so many areas of our lives.  Again, private industry delivers a health device that will save and extend millions of lives.  By empowering the individual, providing health information directly, and allowing free markets to deliver solutions, our lives are enhanced.
Just last weekend I bumped into a friend who described his new Fitbit birthday gift, "I was walking 4,000 to 5,000 steps per day.  I immediately started moving that to 10,000.  Once I hit 10,000 consistently, of course I wanted some new records.  This thing is amazing!"
Look for more HIPAA compliant medical devices to impact our health and lives in creative ways.
Interested in learning more about HIPAA compliance and how it relates to IT and technology? Join i3's Patrick Kuras on Tuesday, September 22nd at 11 am. Click here for more details and registration information.
---
Get in touch with i3 Business Solutions today
At i3 Business Solutions, we use the
best technology
to partner with
local businesses
to transform IT departments and improve business productivity.
Contact us here
or fill out the form below:
Published with permission from TechAdvisory.org.
Source.